touchONE-assist
Software license for workplace reservation
The touchONE-assist as part of the touchONE ecosystem is a user-friendly tool for quick and easy search, and reservation of meeting rooms, workplaces, and other shared resources. The user logs in to the system using his standard account through the Microsoft interface and has a dashboard as well as an overview of his own reservations. Reservations can be canceled in this overview.
touchONE-7-M
Reservation panel 7"
The touchONE-7-M is a wired on-wall reservation panel offering a clean modern design with edge-to-edge front glass and a sleek aluminum body. It is an ideal reservation panel for any meeting place such as a meeting room, boardroom, training room, auditorium, etc.
The touchONE panel shows the current status of the room as well as a calendar of events. It allows to reserve the room, prolong and cancel the current event. Many other functions are available.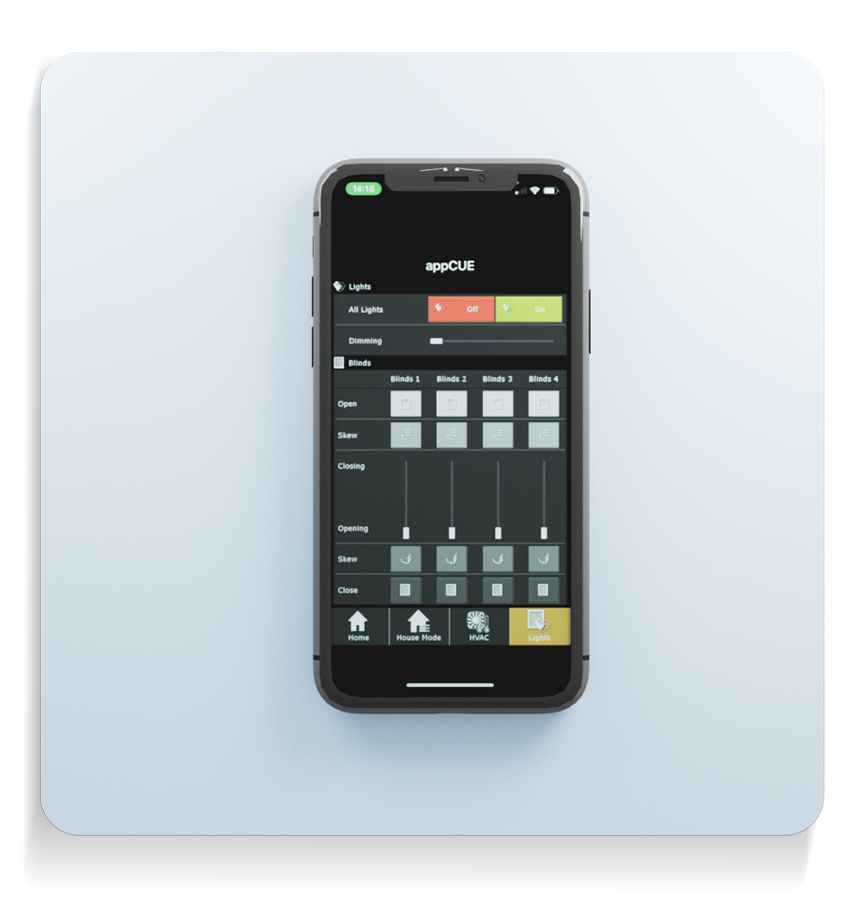 appCUE
Mobile control application
The appCUE application enables the use of any Apple iOS device (iPad®, iPhone®, or iPod® touch), Android tablet, or phone and any Windows PC or tablet as a Cue System control panel. It is a suitable addition to CUE's touch panels and other control panels. Communication between the control system and control panel is based on a wired or wireless (Wi-Fi) network communication using the CUEnet2 protocol.